EQU Pirinenc is an initiative born in the Catalan Pyrenees, with the aim of bringing a first quality food like mare milk around the world. The company was established by Josep Peró and Jordi Baró.
Jordi Baró, born in Peramea in the municipality of Baix Pallars, is one of those cattlemen in the Pyrenees who practises sustainable economy breeding animals, a family trade inherited traditionally.

Josep Peró, born in La Pobleta de Bellveí (municipality of La Torre de Capdella, Vall Fosca, Pallars Jussà), breeds beef cows and sells them in his own butchery.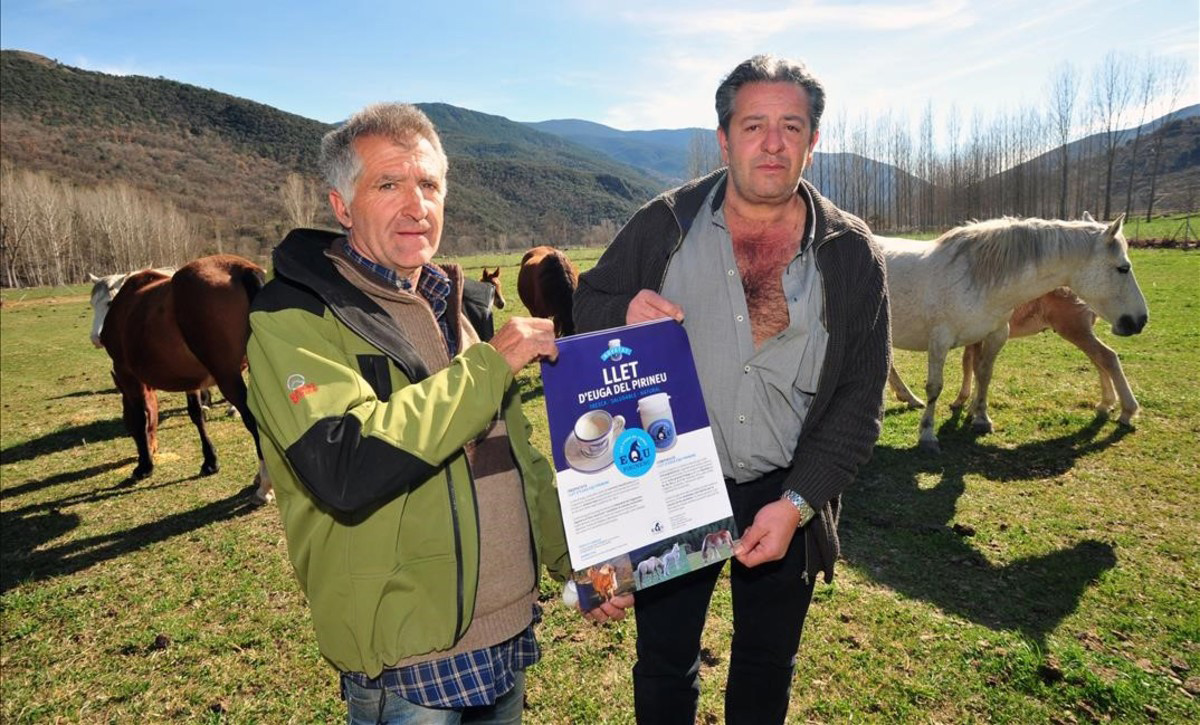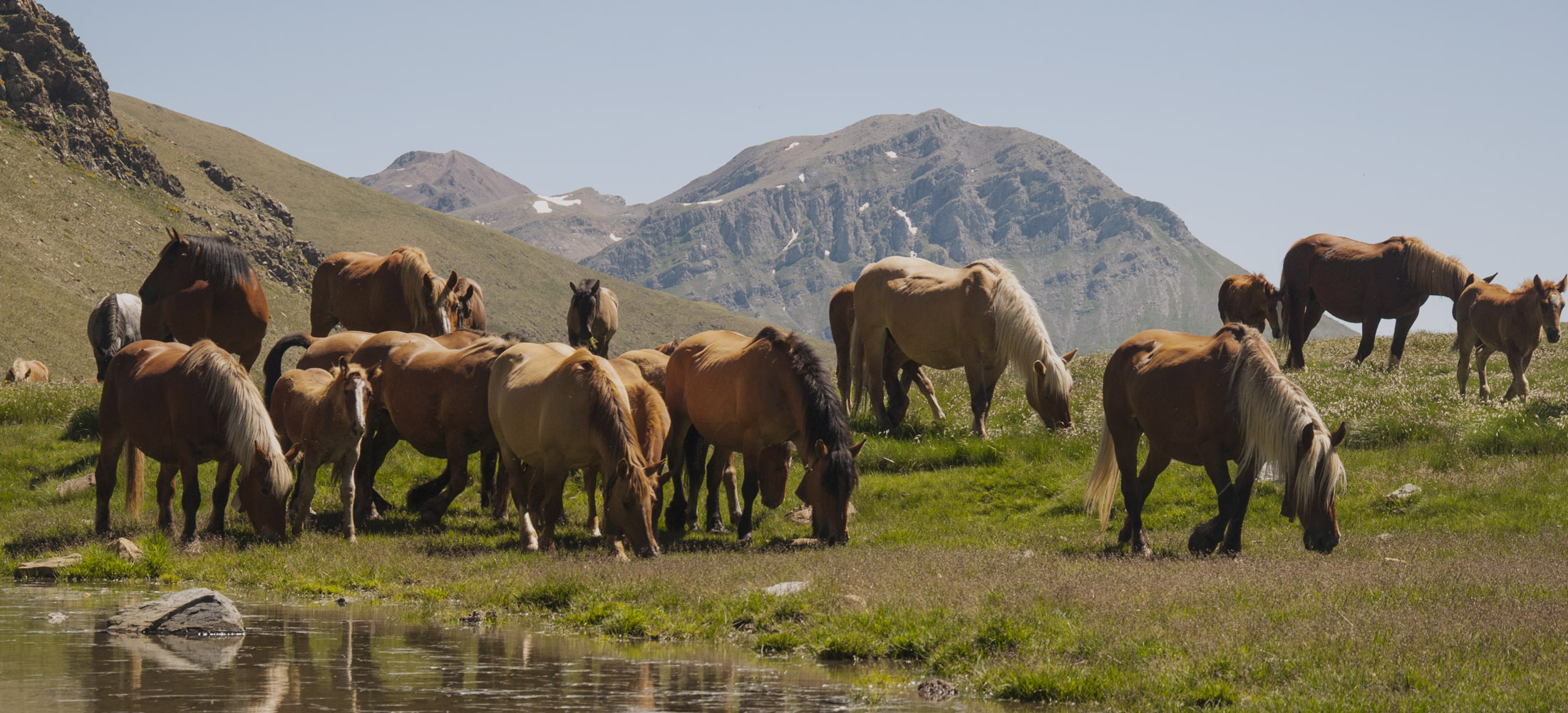 100% NATURAL RAW MILK FROM MARES BRED IN THE PALLARES PYRENEES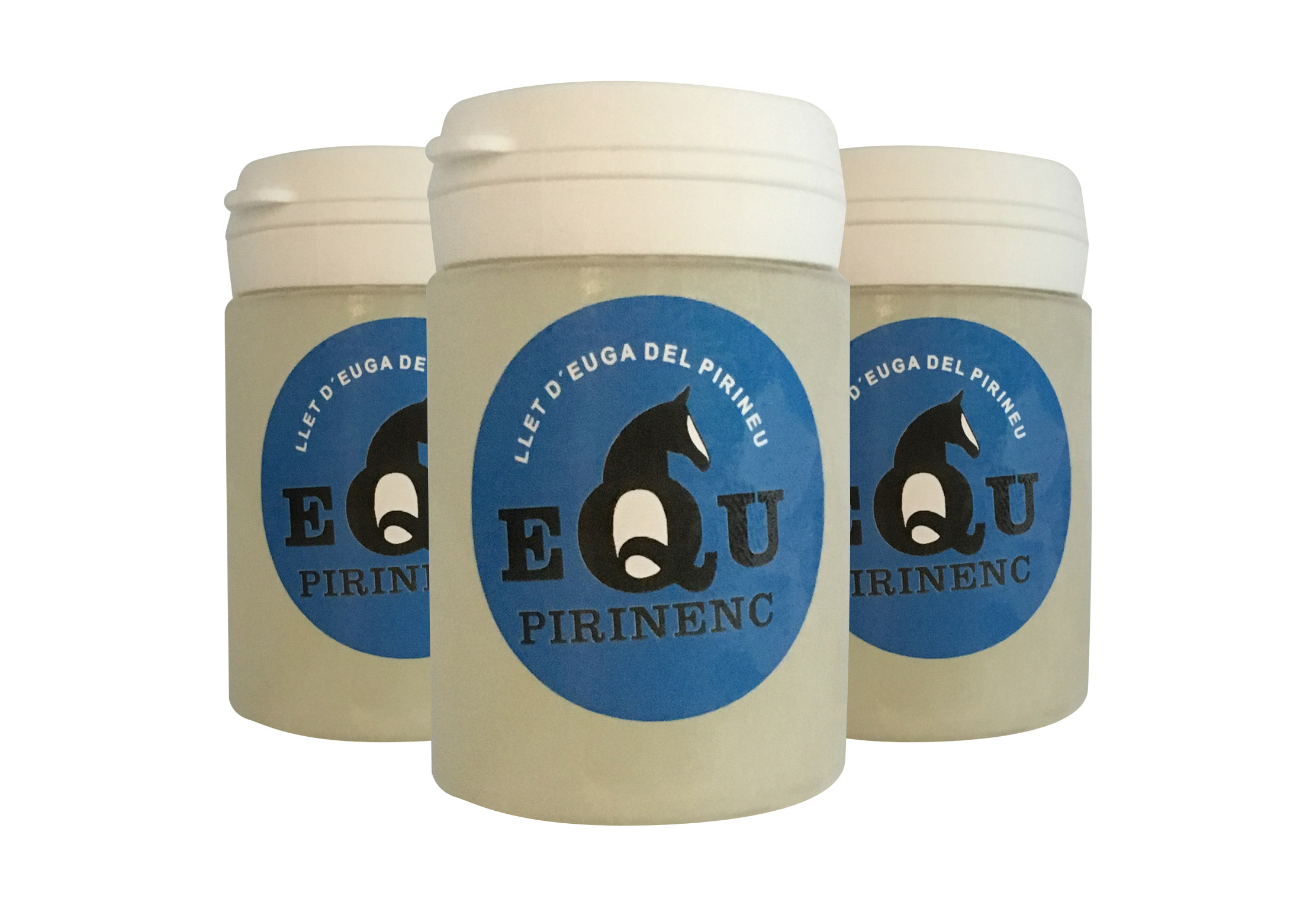 Mare milk has always been valued for its medicinal properties, and hence it is being used increasingly in food, cosmetics and pharmaceutical industries and as a breast milk substitute in newborn's diet.
Given its natural composition and its excellent bioavailability for the body, it provides an added nutritional value to our diet with a multifunctional effect.